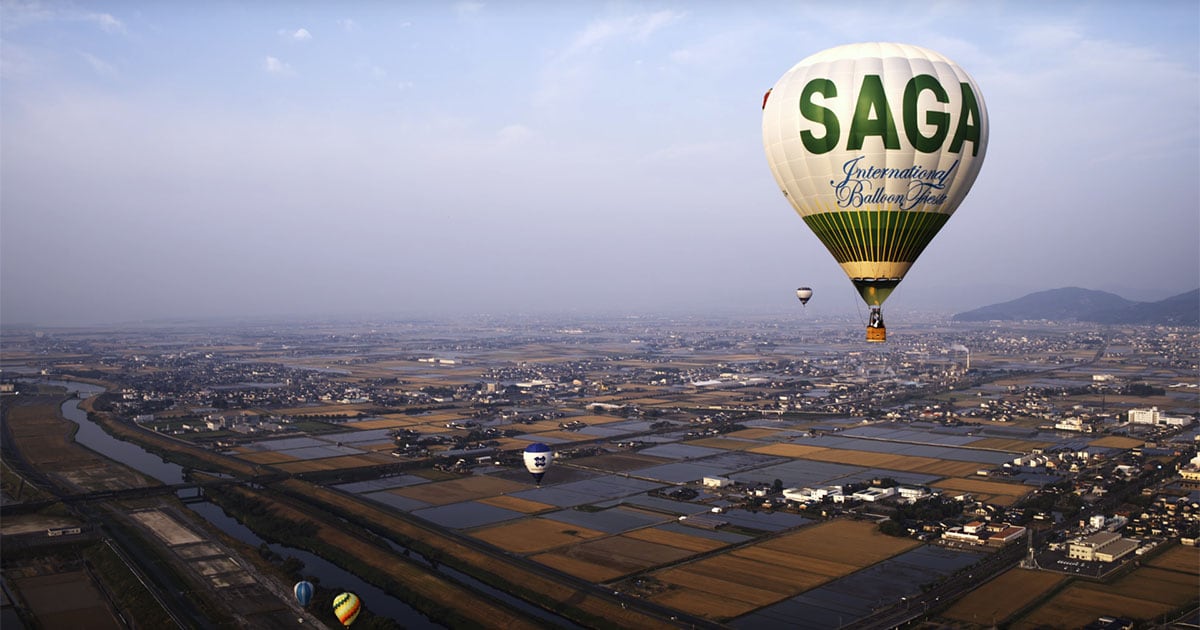 Japan's Foremost Hot-Air Balloon Competition Area
- Intense Contest at Saga City "Saga International Balloon Fiesta"
Asia's largest hot-air balloon convention "Saga International Balloon Fiesta" (hereinafter referred to as, "Balloon Fiesta") is held at Kase Riverside from late October to the beginning of November. 111 hot-air balloons from 18 countries and regions participated at Balloon Fiesta 2017 and 886,000 visitors attended the event. In addition to high level hot-air balloon competitions, visitors will come across plenty of excitement such as the fantastic spectacle of "Simultaneous takeoff" where hot-air balloons rise together from the riverside and this can be experienced only at the Balloon Fiesta. There is a food corner at the venue for visitors to enjoy the delicious food of Saga.