Introduction to the very enriching hot springs of Saga City
– Would you go on a day trip? Or a leisurely trip?
Though not as famous as Beppu and Ureshino, Saga city has many hot springs. Furuyu Onsen is located 200 meters above sea level on the upstream side of the Kase river flowing through the city, while Kumanokawa Onsen is about 5 km downhill in the mountains. Both have been long-time favorite hot spring resorts where many celebrities visit for recuperation. The lukewarm water is 38°C, which is slightly warmer than the human skin, giving the skin a moist and pleasant feel. The water is said to have immunity boosting effect, and skin beautification effect, etc. If you like to leisurely soak in hot water, you will not want to step out of the bath. Wash away the tiredness of the day and enjoy local cuisine at a restaurant on a day-trip to the hot springs, or enjoy a private bath reserved for couples and families or stay at a Ryokan (Japanese Inn) where you can fully enjoy the sumptuous cuisine. Enjoy a leisurely bath at the hot spring of your choice amid nature with sunlight streaming through the trees and relieve the weariness of your journey.
3 hot springs recommended for day-trips
(1) "Chidori no Yu" where you can enjoy old-fashioned atmosphere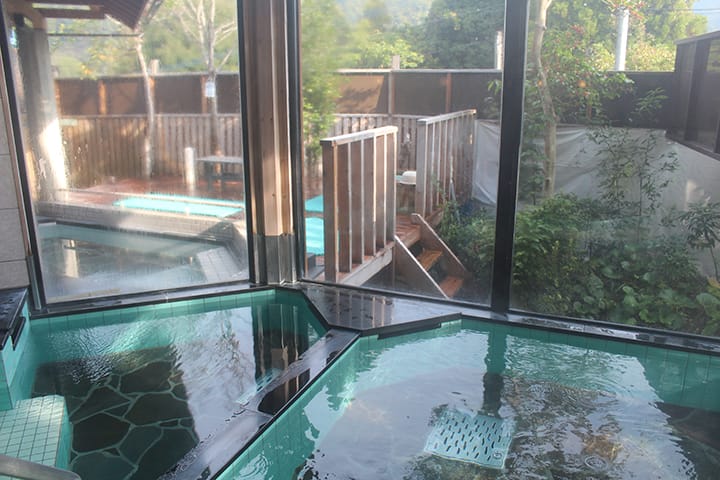 "Chidori no Yu" where you can feel the old-fashioned ambience brought out by tatami floors, a lounge with low tea tables, and a shop lined up with confections, pickles, and vegetables of Saga, and there are 2 types of inner bath, lukewarm and hot water from the hot spring, and hot water for rinsing your body after coming out of the bath.
The bath is reasonably priced at 500 yen for adults and 300 yen for children, and is also said to be effective against gout and poor circulation, etc. There is a cafeteria serving "Kase River Dam Curry" named after the local dam, and a wood deck from where you can enjoy the starry night sky with natural fresh air.
(2) "Yamabiko no Yu" even for business and group tours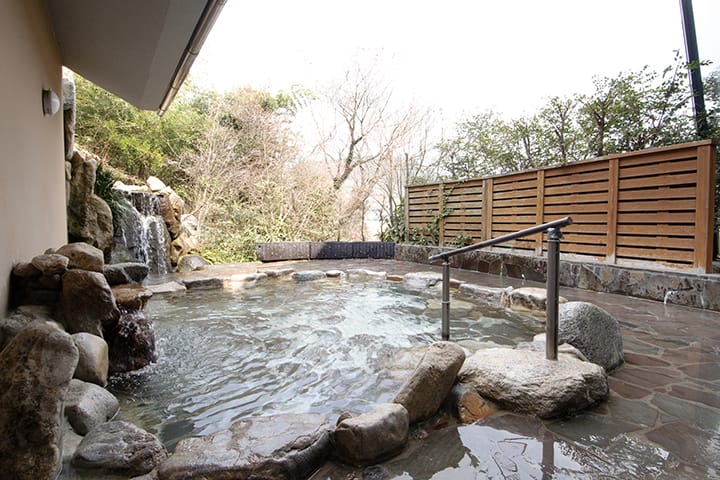 "Yamabiko no Yu" in Mitsusemura has a conference room for meetings and seminars, a spacious Karaoke room and a large hall with a stage, where even business travelers and group travelers can leisurely enjoy the hot spring.
One wall of the large public bath is covered with glass, from where you can gaze at the natural scenery unfolding before you. There is also a big open-air bath outside the glass door. If you want to relax with family, baths made of marble and Japanese cypress are recommended. After refreshing your mind and body in the tranquil ambience, replenish your energy delectably at the cafeteria complete with Stamina set menus such as Tonkatsu (Pork cutlet) set, and Kara-age (Deep-fried chicken) set.
(3) "Toshoka" has an irresistible Japanese modern annex filled with an air of luxury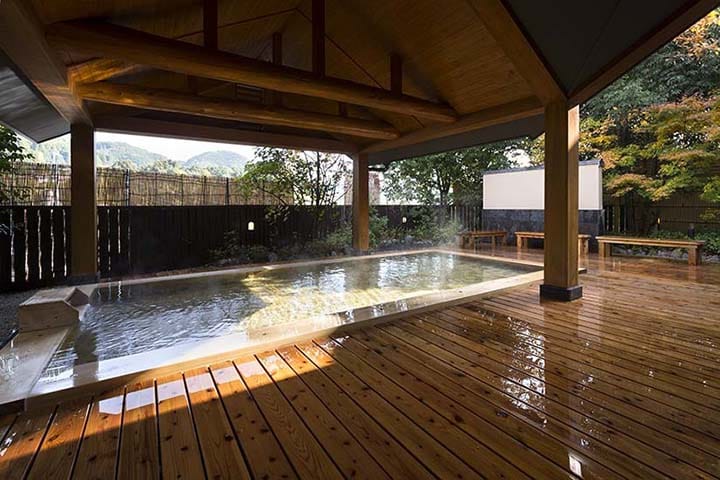 "Toshoka" located in Fuji-cho which is in the northern part of Saga City will not only boost your metabolism and help you get beautiful skin, but also you can enjoy various types of hot springs such as sauna, cold bath, jacuzzi, and hot waterfall shower. At the large public bath and open-air bath made of Japanese cypress and rock, you can enjoy "Japanese hot springs" to the maximum, and if you want to indulge in a bit of luxury, you will surely want to try the stylish, Japanese modern annex built making good use of wood. There is also a restaurant where you can enjoy Gozen (Royal dishes) and desserts prepared using hot spring water.
5 hot springs with accommodation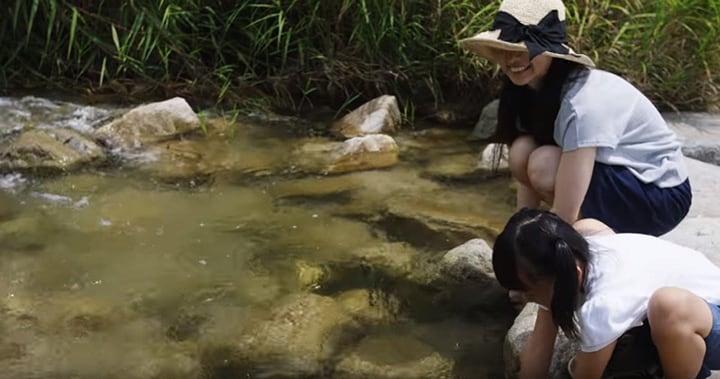 These are just some of the hot springs in Saga city, and you must be confused thinking which place to select. This is also the real pleasure of traveling. Please fully enjoy the hot springs of Saga city.
Rules and manners must be followed at the hot springs. Please refer to the website How to Enjoy Onsen, enjoy the culture of Japan and the hot springs.